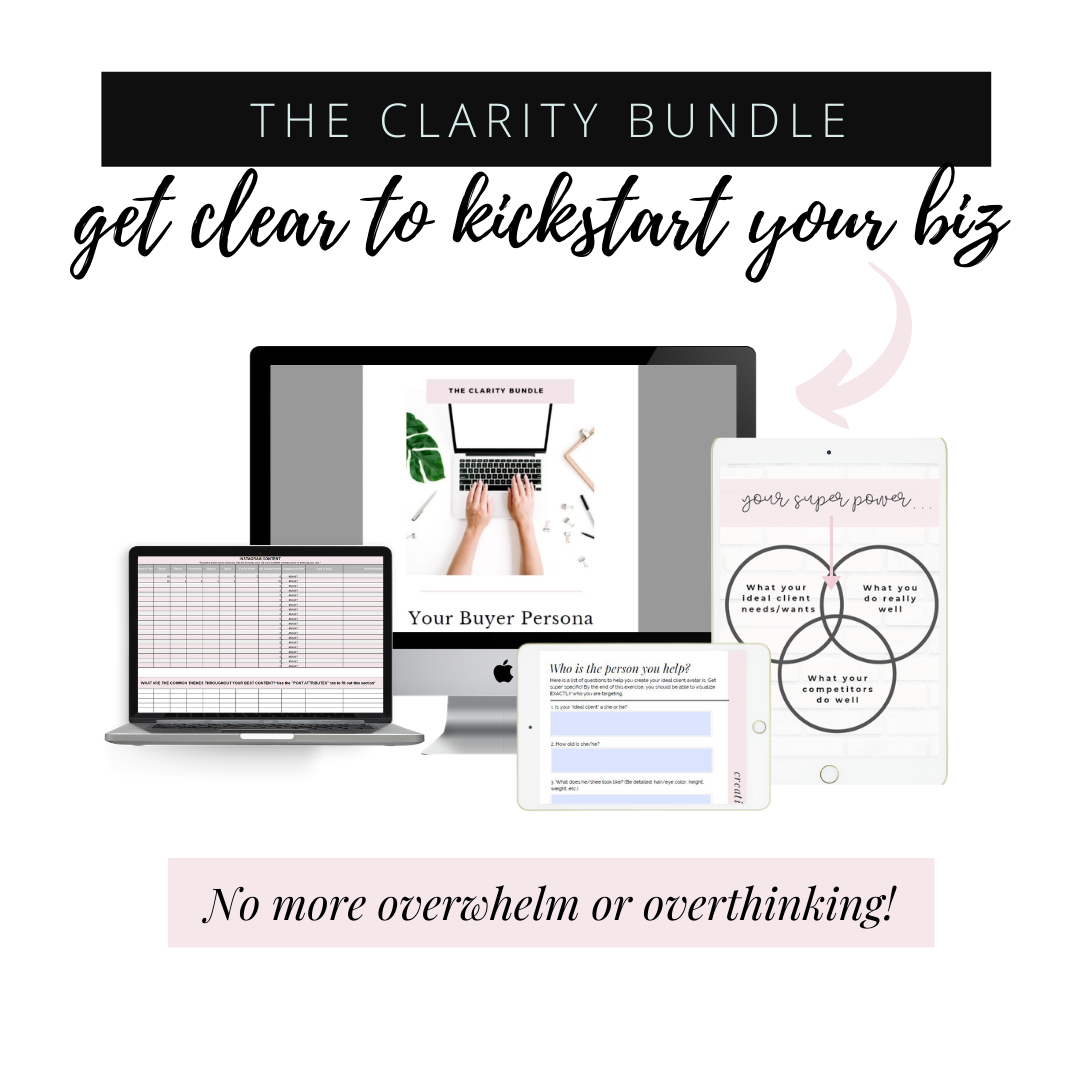 No more
overthinking,
overwhelm,
anxiety or
feeling stuck.
Get clear on your niche/ideal client, superpower or secret sauce (unique value proposition), brand messaging, content strategy, sales funnel, goals and business plan so you can confidently launch your biz, attract your ideal buyer with ease and maximize your ​income, all while doing less. #GOALS
BONUS: 4 Mindset Practices to Reprogram the
Subconscious Mind
Replace the subconscious programs keeping you stuck with a belief system that serves your future, confident self.
Each new choice that you make that is in alignment with your future self primes the brain to install the neurological hardware to actually think, feel and act like the kickass chick you want to be. As you practice the new ways of thinking & being (through the mindset techniques I'm including in this mini course), you are rewriting a new program, so eventually making choices that are in alignment with your future become automatic at the unconscious level.